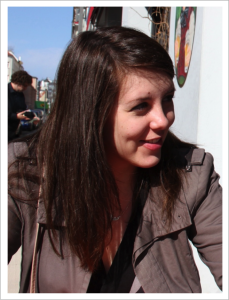 I am a research in HCI (Human Computer Interaction), currently a 
Leverhulme Trust fellow
in the
Bristol Interaction Grou
p (UK). I spent two years at the
Hasso Plattner Institute
(Germany) and did my Ph.D at
Telecom ParisTech
group (France).
&nbsp
Future interactive devices will vary in form factors and technologies. My research aims at shaping the
software and hardware
of these future devices. In particular, I focus on
non-planar
and
self-actuated devices
. I studied
touch on spherical surfaces
, I built a
force feedback touchscreen
that translates the user's finger and I currently design
shape changing devices
. My research approach is a blend of theory, experimentation, and software/hardware design. Through my work, I intent to help designers create the best possible interfaces and devices we will soon have in our hands.
&nbsp
Check the BIG youtube channel for videos.
&nbsp
Current PhD students
Tom Carter (co adviser Sriram Subramanian)
Themis Omirou
(co adviser Sriram Subramanian)
Hyun Young Kim
(co-adviser Celine Coutrix)
Rachel Eardley
(co-advisers Stephen Thompson, Steve J Gill
&nbsp